DeMott Enterprises has been serving Mid-Michigan Farmers since 1973. We provide sales and service on a large variety of ag related products. From Nichols Tillage Tools to help work soil, grain handling, Shivvers grain driers, storage bins, Country Clipper zero-turn mowers to maintain your lawn, and more, DeMott Enterprises is here to provide products and services to meet your needs.
Our online store is now open! Keep checking back for more products!
DeMott Enterprises provides factory trained service on every product we sell.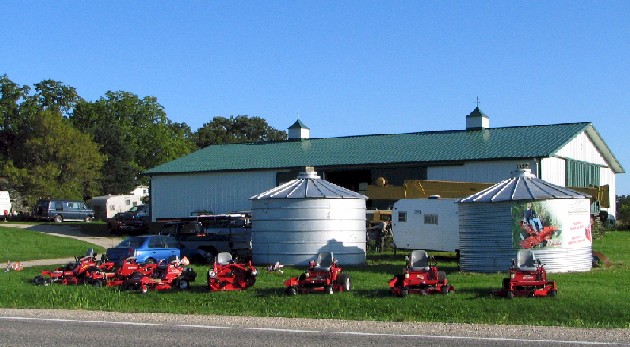 Our shop, with Country Clipper mowers in front